Your local webdesign experts in Doncaster town center
creating your content, web design
Web Design Yorkshire Agency Limitless is a Doncaster based web design company offering local business quality creative website design, web development in both WordPress and bespoke tailored solutions. Our extensive expertise extends into SEO Search Engine Optimisation services - and that is where we really excel. We have done a great job for hundreds of clients including well-known brands, charities, galleries, schools, and universities. We have a vast experience in corporate, e-commerce, university and school website design in particular.
Doncaster is great, local business and web design
Limitless Digital ( Formerly known as Web Design Doncaster ) is now a full-service web Agency, as a business we have always depended solely on the quality of our work to generate business, we also have an ethos in the business that we 'must believe' in the client and their offering for us to take them on, please do get in touch to discuss your project.
QUALITY DONCASTER WEBSITE DESIGN AGENCY, Limitless Digital WORDPRESS LONDON WEB DESIGN
Web Design Doncaster Agency Limitless Digital provides quality web design / development and SEO services. Established in 2005, originally named WSDPM - ' web site design promotion and marketing ' and running from the domain name wsdpm.co.uk opened by Simon Young and is today an award winning full service web company. Our extensive services include website design and development in Typo3, Magento and WordPress Content Management Systems. We also specialise in B2B lead generation, LinkedIn and Twitter network growth, social media marketing and Google PPC. Please call our office in on 01302 590 050 for more information.
WANT TO KNOW MORE?
We work with top independent schools, multi-million-pound turnover household name brands, independent business owners, public schools, and recruitment companies, e-commerce sites, football clubs and many more types of enterprise to create fantastic web design experiences for their customers. Our experience both inside and outside the sector puts us in a unique position to deliver an engaging corporate style website that works brilliantly for your business.
​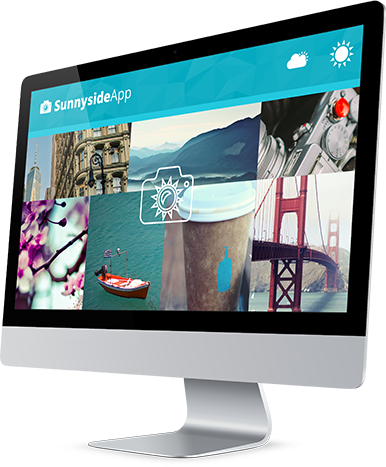 Great web design is a challenge, mainly because matching expectations with those of all stakeholders can be a lengthy process. Our team based in Doncaster is highly experienced working with local business owners, we work to tight deadlines and always aim to exceed your expectations.
Great content and great design go hand in hand, but always keep in mind the objective of your website is to increase business. Our process will take you and your team on a journey to discover what works, how your potential client uses your site and most importantly what makes them want to buy from you.
There is no point having a great website if nobody buys from you or picks up the phone, here at web design Doncaster we aim to optimise your chances or conversion to order and grow your business.
Start the process by making contact with us, we will go through your requirements and suggest a solution to suit your budget. We guarantee a great result and one that will put your competitors in the shade.
We can talk to you about how best to add content, how to release it across all your digital platforms and extend the reach into customer groups where it is likely to be shared and curated by others in your industry.
The objective is to drive visitors to specially designed landing pages on your website - the content we provide is tailored to increase the numbers of customers who visit your site and convert to order, decreasing your cost of customer acquisition.
Looking for a Doncaster web design company then please get in touch! If your business is in Yorkshire or the North we can also help!
YOUR Local Doncaster web experts - Limitless Digital design and creative