Snapchat Adds "Sky Filters" and New 3D Bitmoji Animations​
Snapchat has added a new set of "Sky Filters" which enables you to change the look of your images by dragging a new scene across the sky.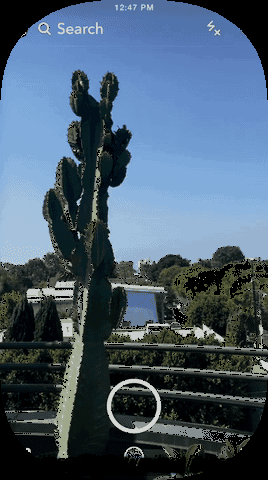 The tools add yet another way to customise the look of your photos in the app. To apply the new sky filters, simply take your photo as normal and make sure the sky is visible in your scene. The new filter options will be available with your regular filter and Geofilter additions – swipe right or left to see the various overlays you have available.
The new tools have been added to mark Snapchat's sixth birthday, and while they're kind of cool, and they add another element to the Snap process, they're a little underwhelming – though Snapchat does note that they'll continue to rotate filters available on a daily basis, so maybe they'll get better.
And as noted by Mashable, the tool also provides Snapchat with a means to showcase their evolving image recognition capabilities, while also providing them with more data through use. In addition to this, Snapchat's also adding some new Bitmoji animations to help spice up your videos.
Snapchat added their new 3D Bitmoji characters earlier this month, and while they too add something to snaps, it may not be enough to kick-start the company's growth in the face of rising competition from Facebook.
From a marketing perspective, the new tools add another consideration, and getting onto them early could help boost engagement and show that you're aware of the latest tools and trends. Any creative addition provides new capacity to consider, and there's a range of ways you can utilise both these options to improve your Snaps, dependent on your use-case.
Limitless Digital - SEO Specialists
​