Video Production Services
VIDEO and digital marketing for BUSINESS
We all have smart phones now, and the camera quality is much improved over a couple of years ago, video production is now super quick and easy! Just grab your phone and a tripod (can be bought off Amazon for less than £20) and ideally a clip on microphone (again very cheap) and you are in business as a video production unit. This type of content is perfect for social media and with a little practice you'll get your style down and become more comfortable in front of the camera presenting.
Taking things a step further is the challenge, as a business the more of your staff and workforce you can involve in social the better, a change of culture is what is required, slowly I admit as this isn't going to happen overnight. Perhaps reward managers for content produced by their team, or challenge the staff to just 'give it a go' with some sort of competition prize for the best submissions. One of the best tactics for marketing managers to motivate their staff into getting involved with the content creation and social media is feed back to the staff on a weekly basis in the form of a 'here are the great pieces of content from our team members this week' internal newsletter. we've seen this tactic go from one or two contributors on a weekly basis to 20+ staff getting involved in a short period of time.
My experience is that although many people will say they understand the value of video the reality is when it comes to the crunch they REALLY don't feel comfortable.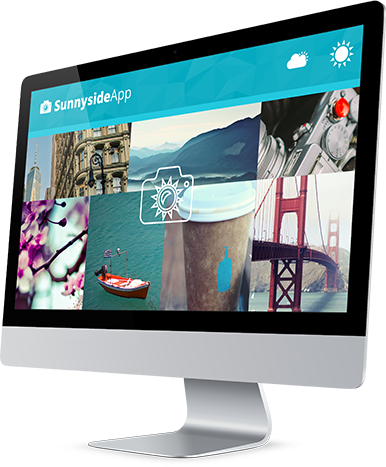 Video is simply the most important and valuable commodity on the web today, over the next few months video production will become imperative. For web, social media and networking.
The challenge is to get in front of the camera. Sounds easy doesn't it? But it's very rare to find any business that will willingly and eagerly volunteer to go on camera. And there lies the challenge, we are not all TV presenters - but we are all going to have to go on camera a hell of a lot more in the coming months and years. Video production will become far more important and those business leaders that embrace video at this early stage will WIN out against their competition.
If you are a business owner I cannot stress enough the value of video, think about that feeling - you know, the one that is stopping you jumping in front of a camera and making some content (yes there are some people out there that weirdly enjoy talking to the camera - they are called TV presenters, or nutters, or just over confident!) but trust me you are not alone when you say "I couldn't do that" or "no way are you getting my radio face in front of a camera". So look at your competitors, are they making video? Are they getting in front of the camera? I mean are the leaders of those businesses going on video and producing content for the web and social media - probably not. The reason is they don't want to do it either.
So, you are faced with a choice. There are young and up and coming businesses, many of whom have grown up with video and social, do you want your business to be overrun and destroyed just because you are a little shy to get on and make a video of yourself and tell the world how you can help them? Because trust me there is a generation coming that will wipe your business of the web and social given the chance - the time is now to make that video.
If you really want the pros to get involved we are here to help, affordable video production and scripting + help with your image and branding. We can help to make you shine online, we would love to speak to you about your business and helping make you some video + getting your staff excited about social media.
why is VIDEO so important