digital marketing Attracting Candidates & clients
candidate / client acquisition
Everyone is on social media, be it LinkedIn, Facebook, Twitter, Instagram - Limitless Digital can help your business stand out & attract the right candidates for your vacancies.
We are experts in attracting candidates and new clients through our innovative social media campaigns.
If you are a recruitment business or HR department we can put your adverts in front of the exact audience for you - quickly and lower the cost of new business.
Want to see your business attract high quality candidates and business' wanting to use you as their chosen recruitment partner? Limitless Digital can continually put your vacancies everywhere driving visitors to your website and LinkedIn pages.
How do we achieve this? Having worked for several of the biggest internet job boards including Monster, Jobsite, Indeed and Reed we know online recruitment inside out. Top that off with experience of managing Facebook, Twitter and LinkedIn campaigns & accounts for household name brands we have a wealth of experience in social media - targeting potential candidates directly in their news feeds and interacting on Twitter and LinkedIn plus through publication of articles & blogs we can attract individuals to speak to you about their careers.
Social media and digital marketing FOR RECRUITERS
Need training in any aspect of digital marketing from beginner to expert - please get in touch for pricing. The above packages are tailored to promote your vacancies into specialist groups and automate a large chunk of your marketing - skyrocket your business development.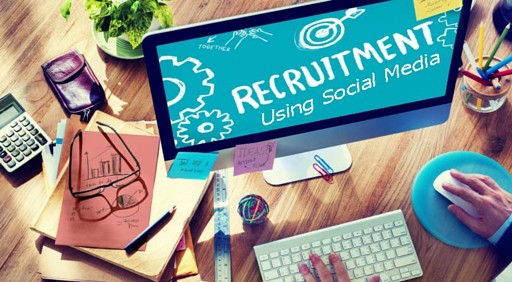 Probably one of the greatest tools for obtaining leads for recruiters is LinkedIn and maybe the way you found us!
We can show you how to increase your network Limitlessly - grow your network in the right way and more importantly contact the exact prospects you want while automating a great deal of the process, saving you time and money
Twitter is a little underutilised by recruiters in our opinion, we can show you how to become a trusted authority on Twitter and grow your following quickly in your niche.
INTRODUCTION Package - £300 p/m
2 Creative Facebook Promoted Posts p/m
Push Marketing into Relevant Groups
Minimum 10,000 Views of Your Adverts
SOCIAL Architect Package - £500 p/m
Weekly Creative Facebook Promoted Post
Promotion to Your LinkedIn and Twitter Profiles
Push Marketing into Relevant Groups
Minimum 20,000 Views of Your Adverts
Targeted Demographics
Facebook & Google Analytics Integration
Creation of Custom Audiences
ADvanced recruiter PACKAGE - £750 P/M
Weekly Creative Facebook Promoted Post
Promotion to Your LinkedIn and Twitter Profiles
Push Marketing into Relevant Groups
Minimum 40,000 Views of Your Adverts
Targeted Demographics
Facebook & Google Analytics Integration
Creation of Custom Audiences
Custom Landing Page Creation
Automated LinkedIn Account Growth
Conversion Reports
ELITE CONSULTANCY PACKAGE - £1250 P/M
2 Weekly Creative Facebook Promoted Post
Promotion to Your LinkedIn and Twitter Profiles
Push Marketing into Relevant Groups
Minimum 80,000 Views of Your Adverts
Targeted Demographics
Facebook & Google Analytics Integration
Creation of Custom Audiences
Custom Landing Page Creation
Automated LinkedIn Account Growth
Dedicated Account Manager - Telephone Support
Twitter Profile Management - Be Super Active
Social Signals & SEO Basics
Conversion Reports
ultimate AGENCY SUPPORT PACKAGE - £2000 P/M
Daily Creative Facebook Promoted Post
Promotion to Your LinkedIn and Twitter Profiles
Push Marketing into Relevant Groups
Instagram & Twitter Promotions
Minimum 150,000 Views of Your Adverts
Targeted Demographics
Facebook & Google Analytics Integration
Creation of Custom Audiences
Custom Landing Page Creation Weekly
Automated LinkedIn Account Growth
Dedicated Account Manager - Telephone Support
Twitter Profile Management - Be Super Active
Twitter Follow & Un-Follow Daily Automation
Social Signals & SEO Advanced + Web-links Local Promotions
Conversion Reports
Monthly Meeting / Skype Strategy Session
Bespoke services available - contact simon@wsdpm.co.uk
advanced social media for recruiters